Home » Tips and tricks » How to make a swan from an apple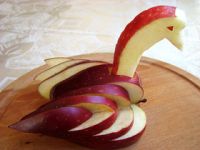 How to make a swan from an apple
09 January 2019 |
Select red apples like the ones on the photo. Cut a piece as shown on the third photo.

Then cut another piece at 5-6 mm (thiw would be the head of the swan). Put the apple with the cut piece downwards. Cut another piece as shown on the 5th photo.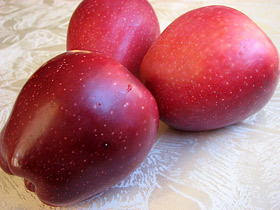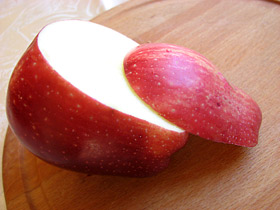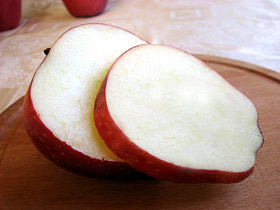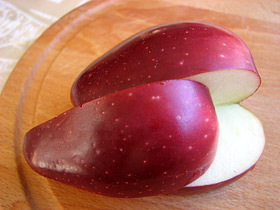 Cut two more pieces and put them to form the wing (photos 6 and 7).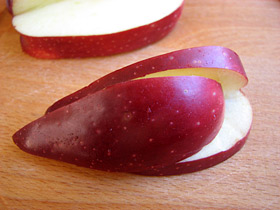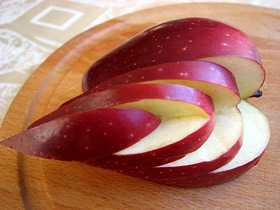 Do the same on the opposite side of the apple to form the body. (photos 8 and 9).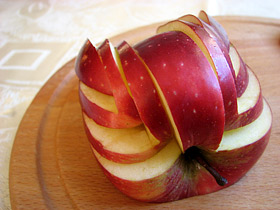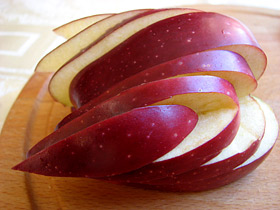 On the 10th photo you can see how to cut the head and neck. In the upper part of the apple between the wings make a rectangular cut and carve. (photos 11 and 12).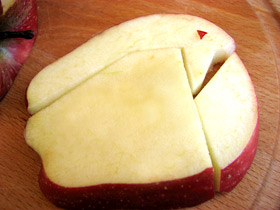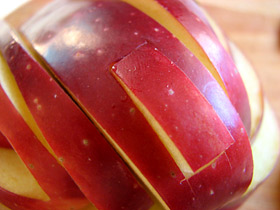 Put the bottom part of the swan's neck in the hole. You have a nice swan! So that the apple stays fresh, put some lemon juice on it.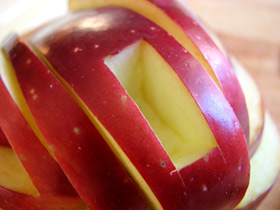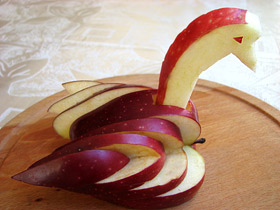 Hits: 2385
More from Tips and tricks: