Home » Vitamins and minerals » Vitamin A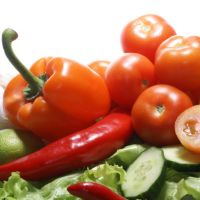 Vitamin A
10 January 2019 |
Vitamin A has multiple functions: it is important for growth and development, for the maintenance of the immune system and good vision. Vitamin A is needed by the retina of the eye in the form of retinal.

Vitamin A is found in many foods, mostly in turkey, beef, pork, fish and chicken liver, sweet popatos, carrots, broccoli, butter, spinach, pumpkin, cheddar cheese, eggs, etc.

Vitamin A plays a role in a variety of functions throughout the body, such as Vision, Gene transcription, Immune function, Embryonic development and reproduction, Bone metabolism, Haematopoiesis, Skin and cellular health, Teeth, Mucous membrane.
Hits: 2465