Home » Eating » Meal Subscription Boxes in Canada: Best Recipes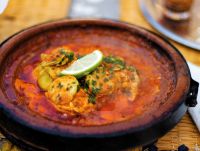 Meal Subscription Boxes in Canada: Best Recipes
22 December 2020 |
Meal boxes are an interesting twist on the ordinary online grocery shopping experience. Instead of selecting what ingredients you would like, you select what meals. This spin on things allows the meal subscription boxes to do the organising and hard work for you, where your meal arrives prepared.
When your ingredients arrive for a select few meals, they are already measured and prepared. Given there's no surplus, there can be no waste either. This makes the shopping experience totally enjoyable all of a sudden, like picking what you want at a restaurant.
It's better than flicking through a recipe book, because you're no longer faced with the conundrum of "I don't have that, that or that - how important is bulgur wheat to this dish anyway?" Instead, you're provided all of the obscure ingredients without wondering where to get them from.
So, here are some of the best recipes you can get your hands on in Canada.
Best recipes
Quick Irish Stew
Hello Fresh's Quick Irish Stew is one of their most popular. Heading into the winter months, this is a hearty meal of potato, veggies and beef. With a warm slice of garlic bread to finish it off, this meal only takes 35 minutes and is considered easy difficulty.
Be warned, this is a high calories meal over 1000 calories - certainly something to keep you going through Christmas.
Kefta Beef Burgers in Puffy Pita
Kefta Beef Burgers from GoodFood Canada is a renowned recipe for putting a twist on the beef burger. Instead of a brioche bun, this burger comes in a pita. Accommodate with tomato, cucumber, mayo and creamy slaw, this is a fresh burger that is easy to prepare. Cooked in 20 minutes, it's a matter of frying the beef and preparing the slaw.
One-Pan Chorizo Hash
This dish, whilst taking 35 minutes, is a convenient meal with it being all cooked in one pan. The high-quality chorizo is rich in flavor, and goes well with the green onion aioli. The base of the meal is its yellow potato, and the bell pepper and parsley give it a fresh crunch.
Again, this is a Hello Fresh recipe, and you're expected to have your own sugar, salt, pepper and oil. At around 800 calories, this meal packs a protein punch whilst limiting the amount of carbs.
Turkish Beef Kofta
The best bit about meal kits is experimenting with different cultures. This Chefs Plate dish blends together Turkish and traditional Mediterranean diets. The spiced beef kofta sits in a bed of bulgur wheat, which has been cooked in red wine vinegar, middle eastern spice blend, onion and tomato.
Garnished with Sour Cream to offset the spice, this meal is a gorgeous balance of freshness and heartiness. It comes as no surprise that this is one of the most popular dishes on the menu. It's experimental, it's tasty, and it can quickly become a familiar favourite.
Something for everyone
Meal kit providers, whilst similar in their operations, cover a vast array of dishes. They really push the boat out to differentiate, and this leaves customers inundated with choices from around the world. Despite Hello Fresh and Chefs Plate being from the same company group, even their menus are different and represent different cultures.
On top of the cultural choices, there's plenty of dietary choices too. Almost all meal kit providers offer vegetarian and vegan options, whilst others go above and beyond to categorise lactose-free, low calorie, paleo and keto options too. This makes shopping a whole lot easier when you're a picky eater.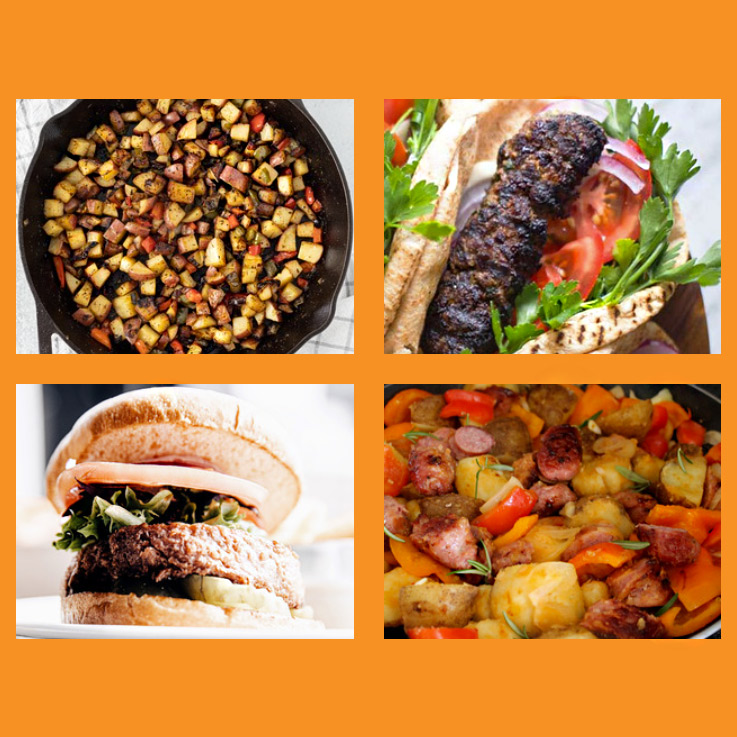 To wrap it all up
With meal kit companies, you get what you pay for. Paying a little more than grocery stores is inevitable given the convenience, but the general consensus is that you're getting better quality of products too. With a focus on organic, fresh food, it's certainly a healthy way of going about groceries. The above dishes are just a few of hundreds, and trying different ones is no doubt the best bit.
Hits: 1991
More from Eating: